Touch A Painting When It Wet!
non-commercial work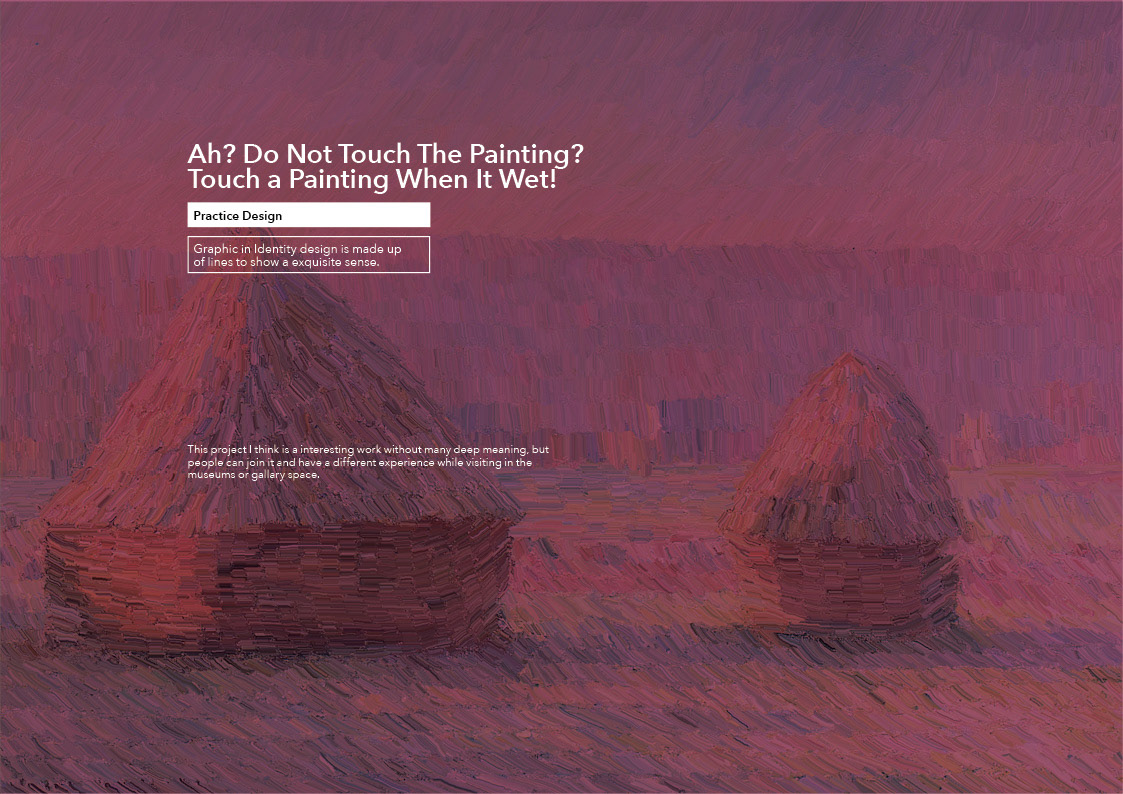 The name of the project with a very provoc- ative sentence as the title "Ah? Do not touch the Painting? Touch a Painting when it wet!" From the rule when people who visiting an exhibition in a museum or gallary is always asked "Do Not Touch The Art Works". This project I think is a interesting work without many deep meaning, but people can join it and have a different experience while visiting in the museums or gallary space. 
In order to know more valuable thinking for the sign "Do Not Touch" which is always showed in muse- ums and gallaries. I made a survey and interviews for people who usually go to museums or gallaries for visiting, and took photos for space when visited by visitors. After that I come to the conclusion that in an interview with the main and common content as below. 
According to the research for visiting state of visitors in museums and gallaries. I realize that I need more details for the behavior "Touching" of people whlie watching art works. As texture is very im- portant for a painting, especially modern oil painting, I make a investigation about how the texture as a kind of visual perception to guide touching behavior.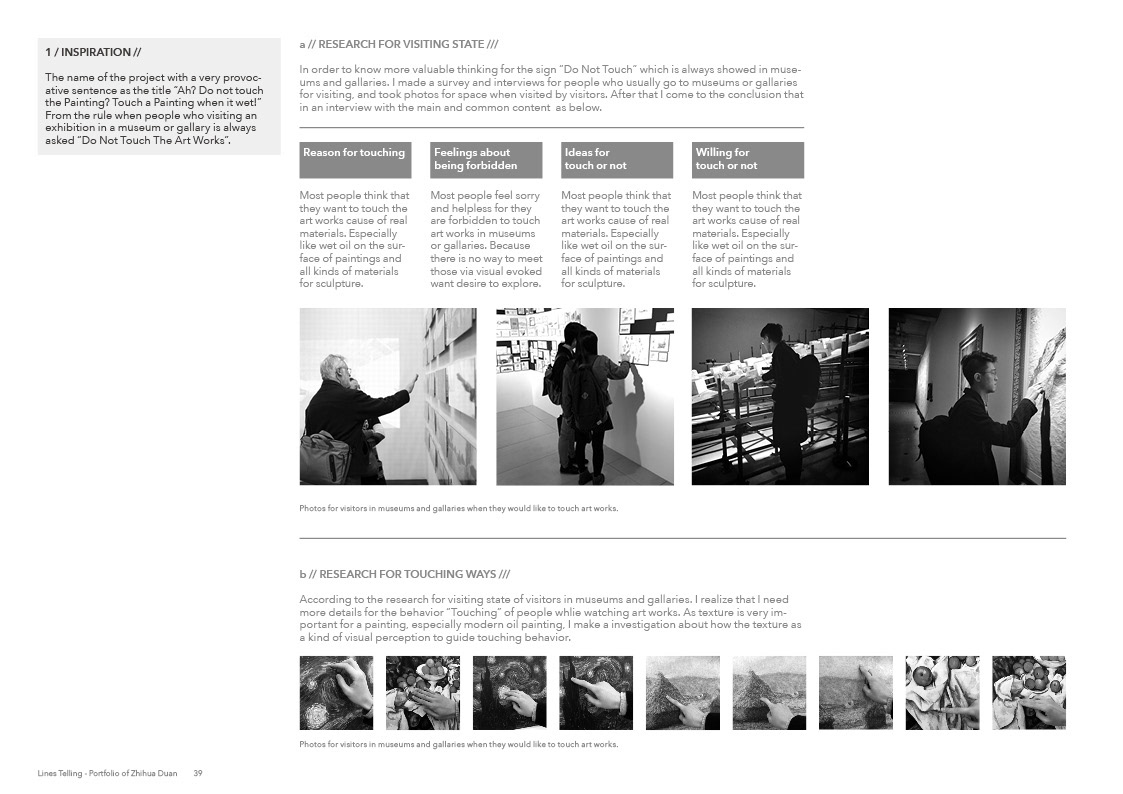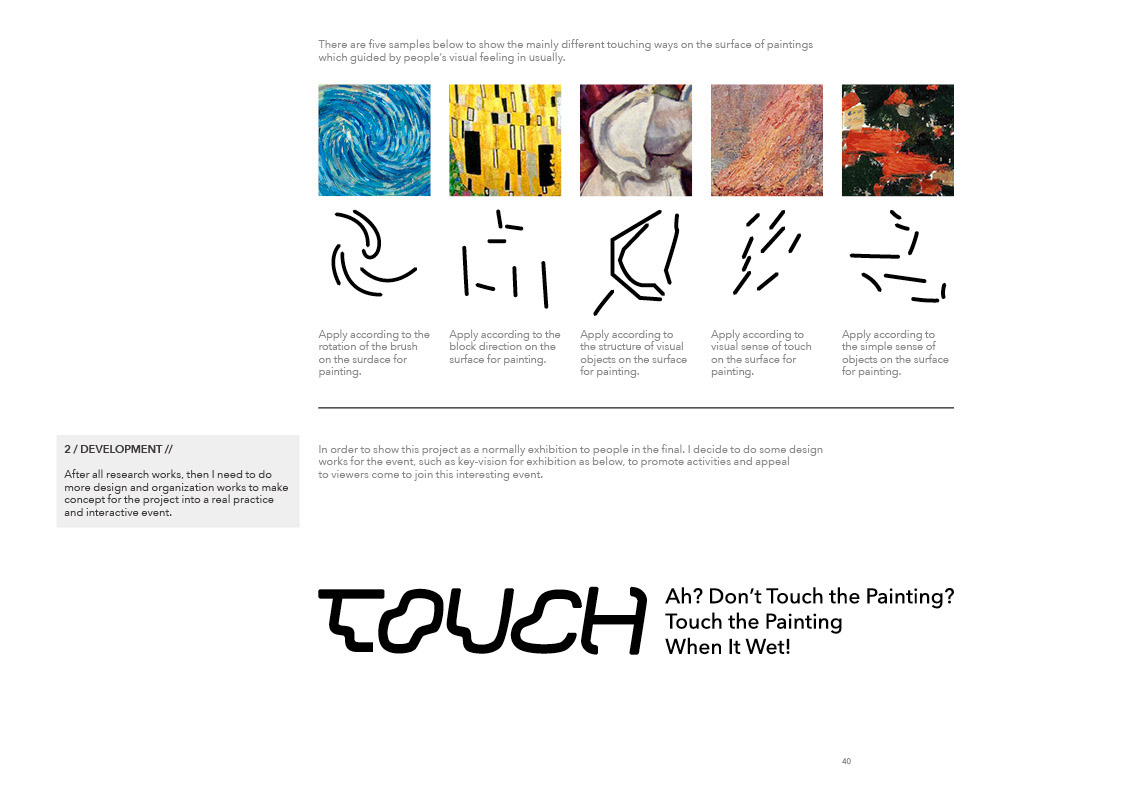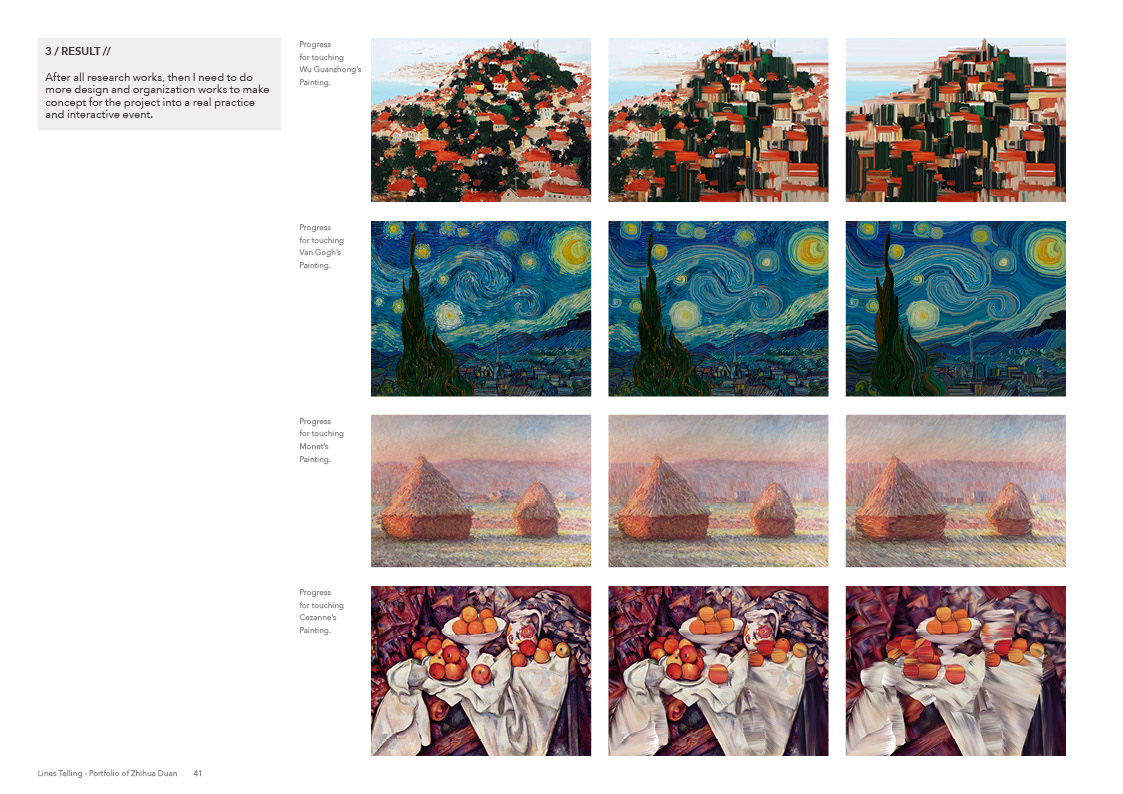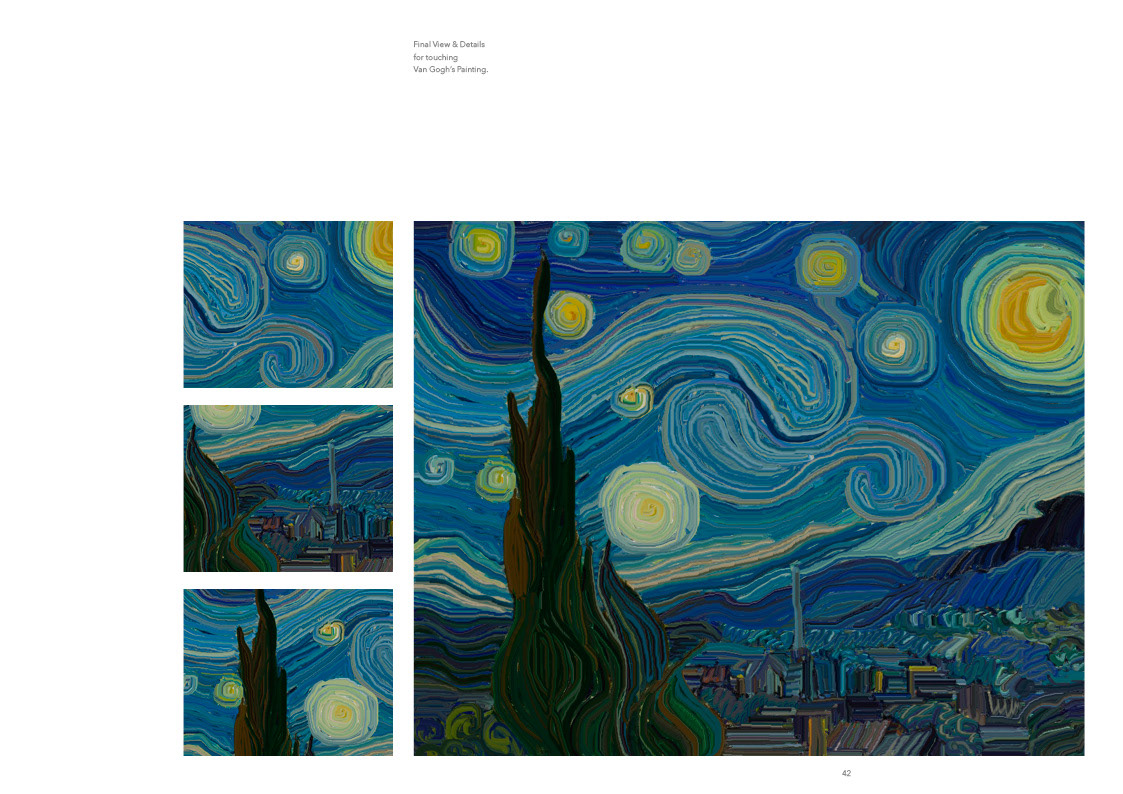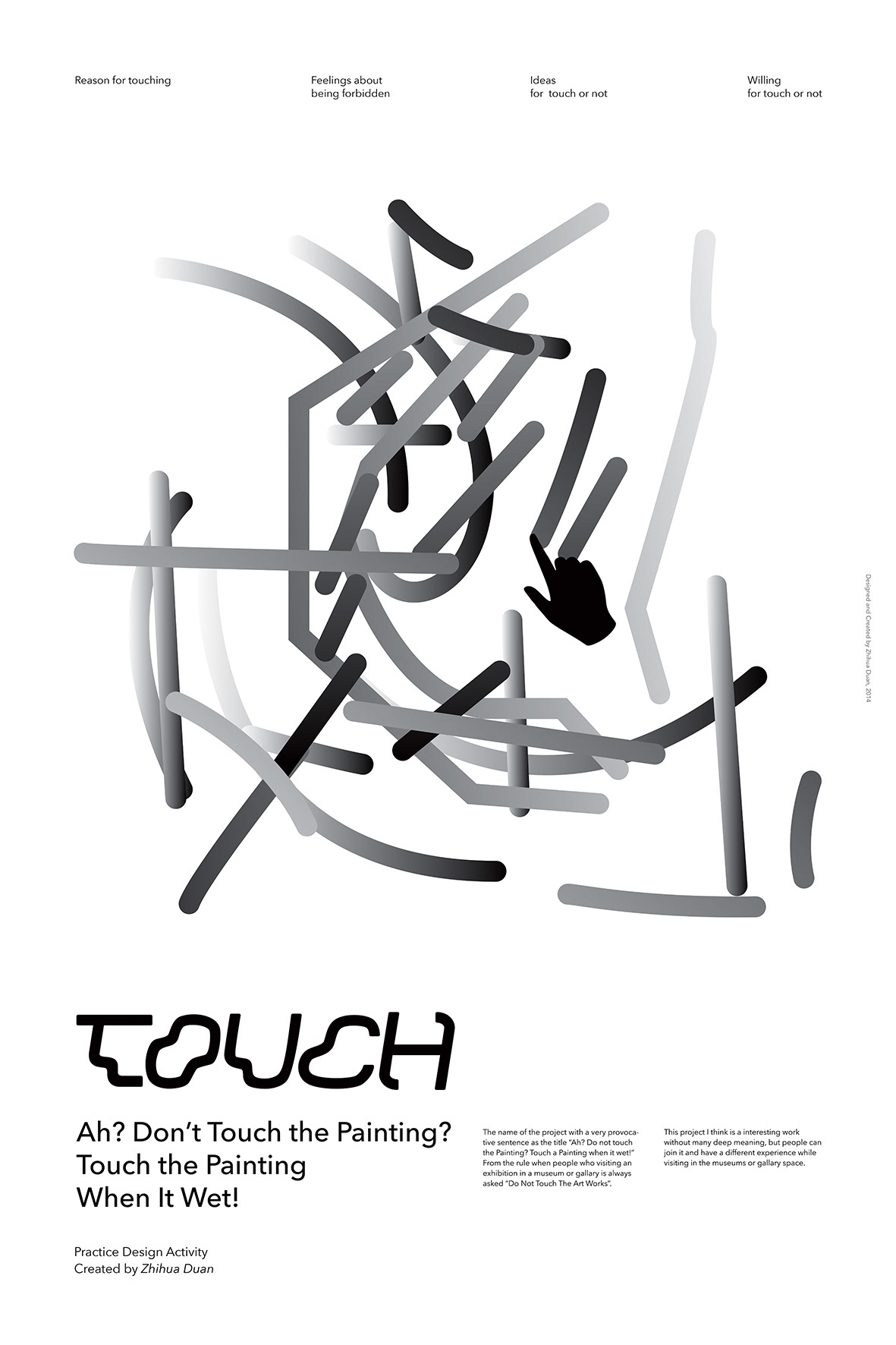 In order to make this interesting subject to achieve the desired effect, I orga- nized a true exhibition practice event and made the subject back into a real interactive practice, also return to the real context and environment. So that the concept of subject became more completely and meaningful.
As the following figure (exhibition picture) below is about what I chose a space which is used to simulate the reduction of real museum or gallery space, in order to unified behavior context. Each group works consist of a projection and a copy for the original painting. Original painting installed a touch sensors. When audience touch the copy of the original painting, the touch of sensor sensing signal will be displayed in the projection on the left of the screen, and display the touch of the position on the same position with the real touch on the copy.